My Story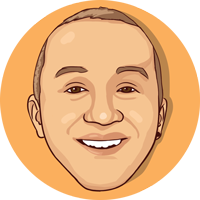 Hi, I'm Kingsley. In 2011, after months of unsuccessfully securing an internship through university, I decided I needed to do something different.
After discovering the .me domain extension, I knew there was opportunity to create something unique to get my name out there. That's when whynotemploy.me was born.
I created a single page website of who I am and what I was searching for, and after a late-night tweet, whynotemploy.me was picked up by The Grossbauer Group, an integrated marketing agency in Northwest Indiana.
2 interviews and a trip to the US Embassy in London later, I was on a flight to the USA to begin a 12 month internship The Grossbauer Group.